Regular price
Sale price
$45.00 USD
Unit price
per
Sale
Sold out
Our Golden glo® Jet Set Glo is the fastest and easiest way to get a natural-looking glo on the go. Our non-aerosol spray mist Is a pharmaceutical-grade cosmetic and the same color as our medium professional tanning solution, so If you love our professional glo you will love this at-home option.
98% naturally derived
cruelty-free 
vegan 
non aerosol
Ingredients

We use all natural ingredients free of chemicals and artificial ingredients.
How to use

You should always lightly exfoliate, shave or wax 24 hours prior to the application. Only apply to clean dry skin. Hold the can 12 inches and spray multiple light coats in a concentric circle allowing each coat to dry. Can be applied with the Perfect 10 mitt or Glo On brush for a more even application. Allow the product to dry completely before getting dressed. Do not exercise, swim, sweat or shower for a minimum of 4 hours after application. A darker color can be achieved with multiple applications. The product will continue to darken up to 8 hours.
Shipping

All orders are shipped next day and are delivered in 3-5 business days.
Return policy

All of our products can be returned or exchanged within 30 days of the purchase date. Read Full Policy
View full details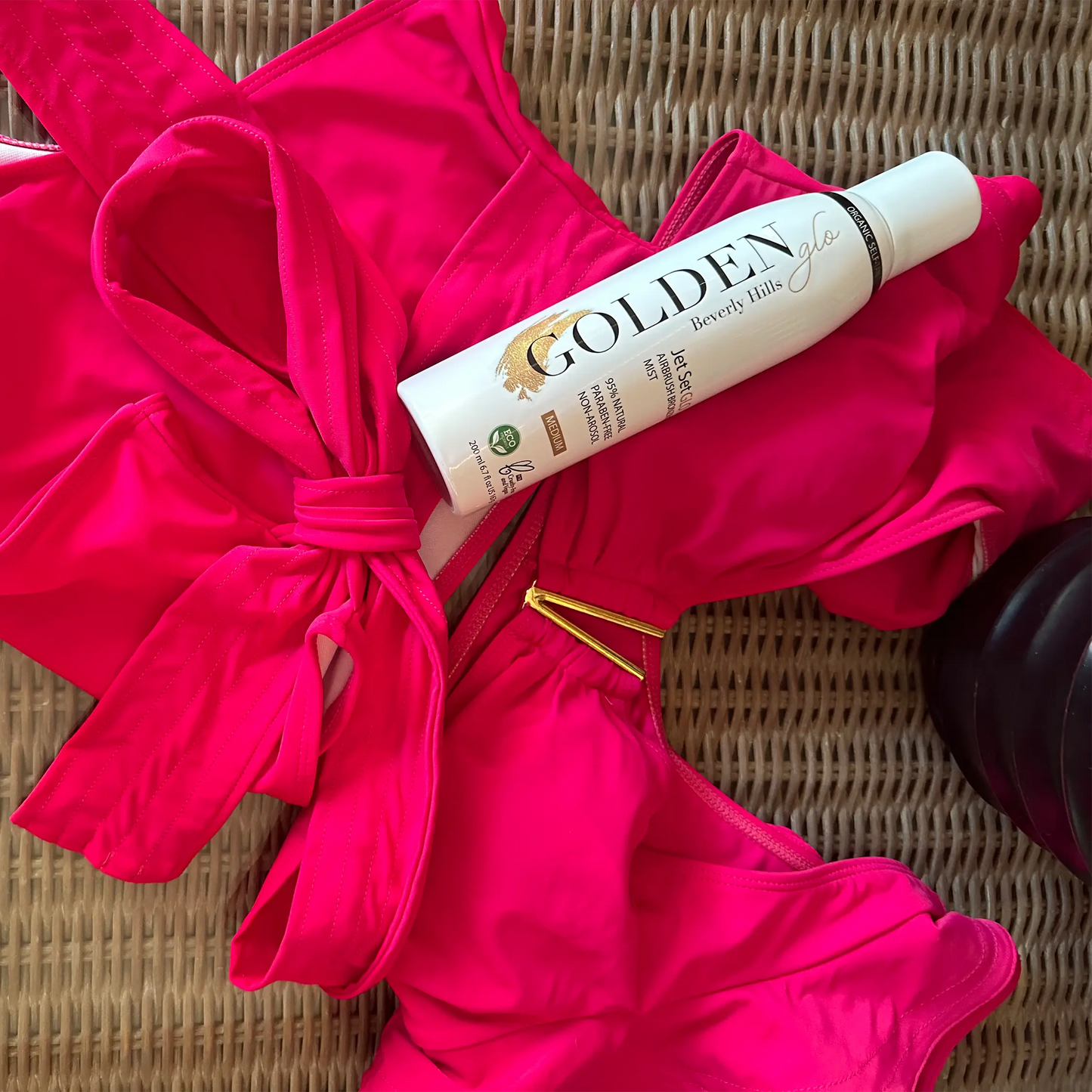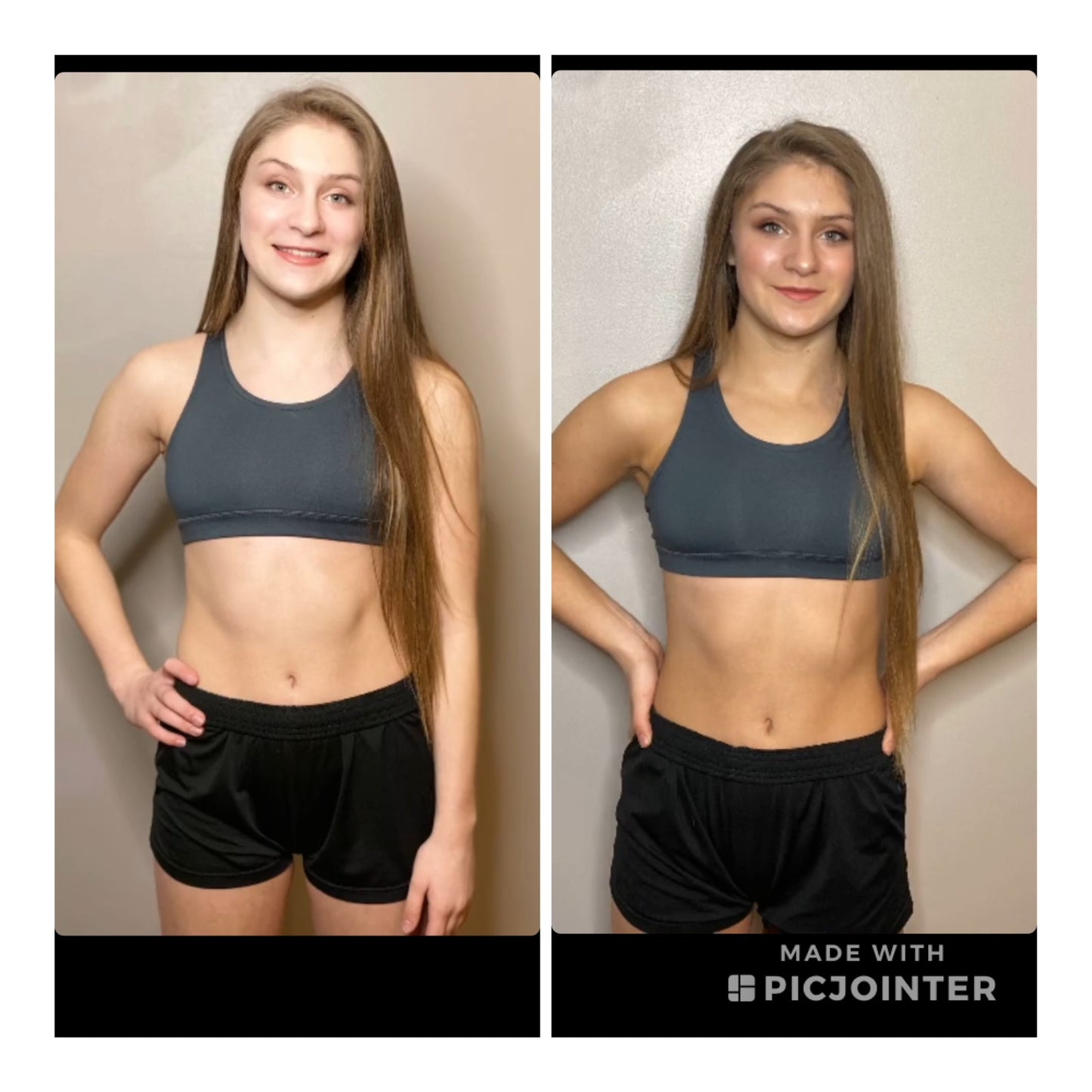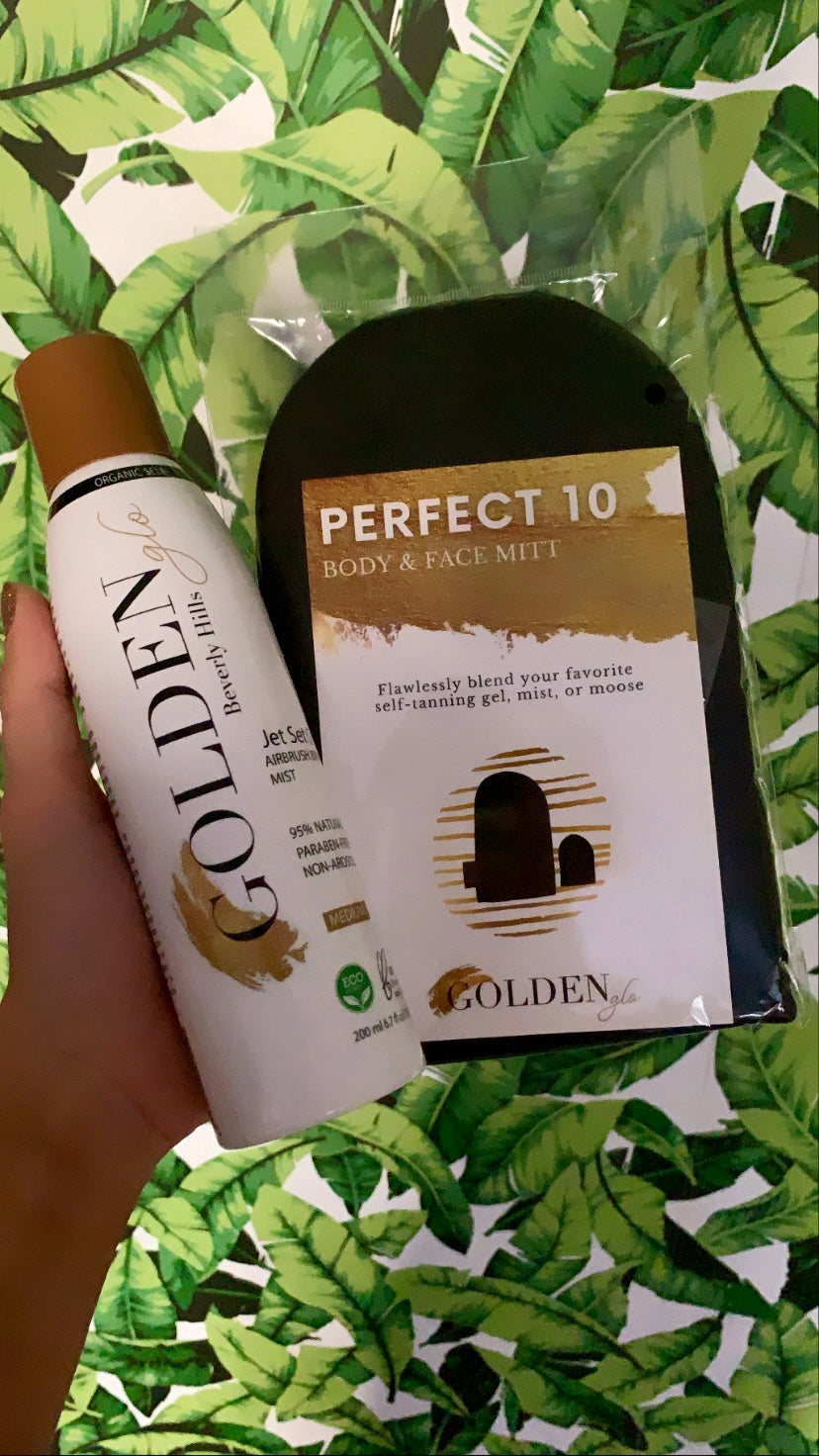 Frequently Asked Questions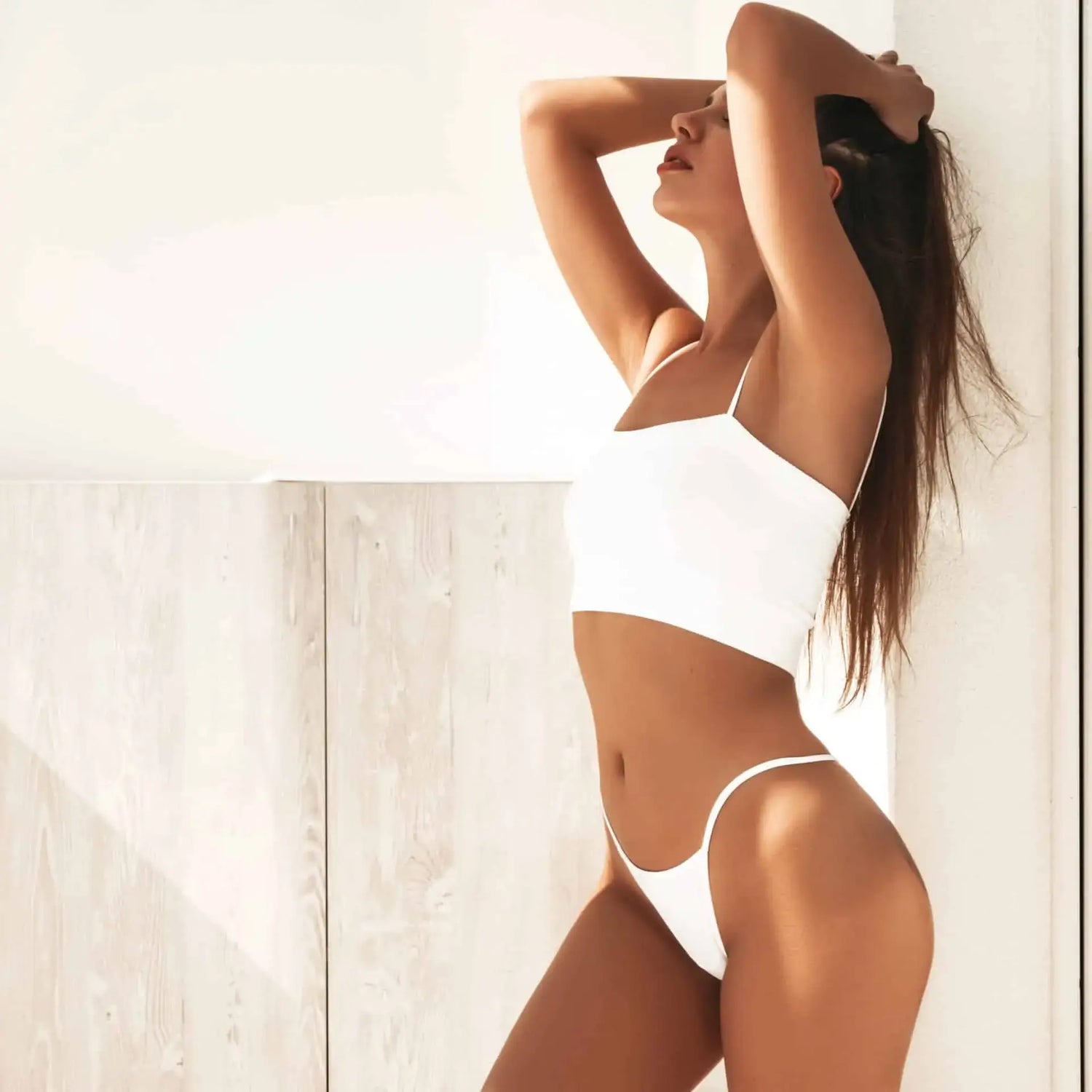 Is spray-tanning safe?

Spray tanning is a safe alternative to sun tanning for most people. Our solution is Prop 65 compliant, non-toxic, cruelty-free, and vegan. The only FDA precaution with spray tanning is breathing in solution (we provide free nose filters) and having it come in contact with mucus membranes.

Pregnant women should consult their health care provider if spray tanning is safe for them.
Will I turn orange with a spray tan?

No. We use amino acids instead of just a higher percentage of DHA to deepen your tan so you never turn orange even when you tan deeply. We recommend you use our Currently Cleansing body wash to cleanse your skin after 24 hour tan processing period as body washes such as Dove and others have sulfates and other chemicals that can alter the color of your tan. 
What should I do before a spray tan session?

Make sure shaving, waxing, nails, etc. are done at least 24 hours prior to your tan. After all, you don't want to miss out on the massage part of your mani/pedi! If you forget to make your nail appointment before your tan and simply must do it afterwards, we recommend asking your nail technician to focus only on your nails (basically just the polish part) and avoid putting your hands and feet in water or using lotions.
Exfoliate! Exfoliate! Exfoliate! This rule should actually be #1 since it's SO important! Your skin is the canvas for your spray tan, so making sure it's smooth and properly exfoliated will ensure that your tan goes on smoothly as well. We recommend using our Get Away glo Exfoliating Mitt. Gentle but powerful, easily remove your old spray tan with this scrubbing mitt. This mitt works 10x better than a loofa at exfoliating and exposing fresh skin perfect to use 24-48 hours before your next spray tan.
You have the option to tan fully nude or to wear your underwear or bikini/swimwear. Just remember, love them or hate them, whatever you wear during your spray tan WILL create tan lines! (we personally love them!)
You can feel free to leave your jewelry on during your tan, but we recommend removing it if possible. Our studios come equipped with a space for you to store your belongings safely.
No perfumes, lotions, or oils! When you come in for your organic spray tan, it's important to make sure your skin is free of anything that might cause a barrier to the tan. We recommend waiting at least 24 hours before using any products and avoid rubbing the skin as much as possible and pat skin dry instead. Our Mile High Hydrating Mist is an amazing, spray-tan-friendly alternative for lotion. This skin-tightening, antioxidant-rich mist opens up the skin's elimination pathways by exfoliating dead skin cells to remove impurities including deodorant, makeup, perfume, and the daily grime, resulting In the deepest and richest color possible.
Wear loose, dark clothing to your spray tan appointment, and up until your rinse time. After you are finished tanning, your skin will be covered with a layer of bronzer, which is similar to a light body makeup. The bronzer gives that "instant gratification" look while the tan is still developing, but will rinse off in the shower after your desired rinse time. Thus, if you're wearing a white dress, the bronzer will rub off onto it, which is why dark, loose clothing is the ultimate chic when it comes to spray tanning!
How long will my spray tan last?

Our tan will last 7-10 days depending on how much you sweat, water play, and how many showers you take?
What should I wear to my spray tan appointment?

During your appointment:Women may wear a swimsuit, underwear, or we have disposable thongs or a no tan line panty for purchase.

Men may wear underwear or a sock if they wish to tan their glutes. After your appointment we recommend you wear dark loose fitting clothing and flip-flops.
When can I shower after my spray tan?

With our Express Rinse solution, you must rinse in 1-4 hours depending on the depth of color you desire and your skintone, your artist will advise you. With our Regular Rinse solution, your color will be mixed by your artist to your desired shade shade based on your skin consultation at the beginning of your appointment and you will be able to rinse anytime after 10 hours.
How to remove a spray tan?

Every regular spray tanner and some newbies have experienced the feared brown palm syndrome where we fall asleep with the palm of our hand somewhere in direct contact with our new tan. So what do you do now? The best remedy for this is to put about an inch of hot water, 1 lemon, and grab some backing soda. Scrub with a paste of the 1/2 lemon and add baking soda until there is a thick paste consistency use this on the affected brown areas as a scrub. Then soak in the hot water for 5 min. this will expedite the removal of the DHA a.k.a. tan product from the palm.

Ready for a new tan, but still have some old tan all over? Take a hot bath and scrub with our glo off mitt. If using a scrub make sure it doesn't contain too many oils or you shower after with an organic cleanser to remove the excess oils from your bath.
Can I expose myself to the sun after a spray tan?

Spray tans don't provide sun protection so we recommend using organic sunscreen like COOLA or a physical barrier sunblock.